Medieval Survival Devblog #4, Dedicated servers functional and lots of great progress!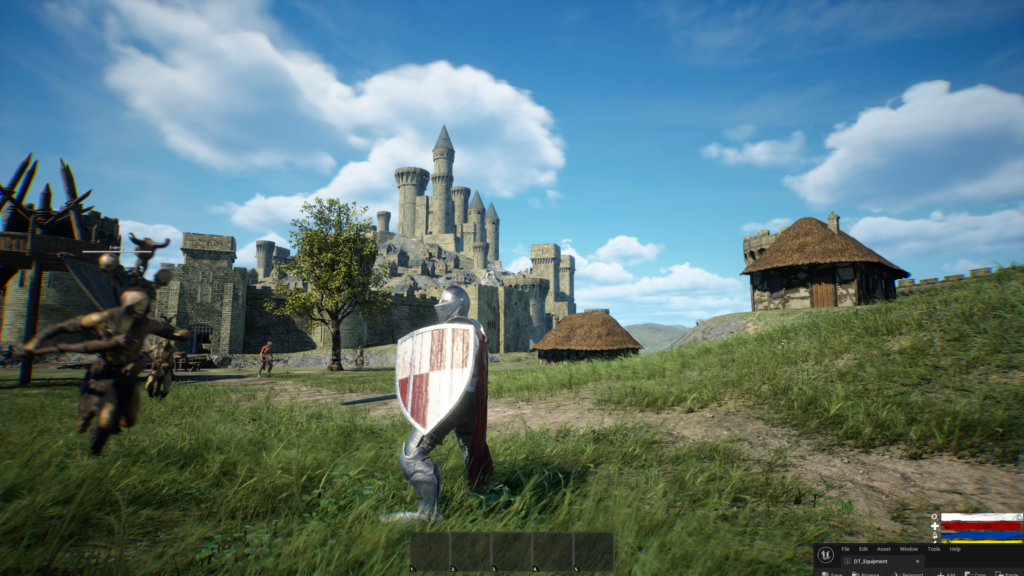 Goodmarrow Sir Knights,
How goes your quest for Justice?! I have much to share with you and we are making some very great progress on Crestfallen, we have a playable demo available online but its a bit rough se we are going to make it look a bit better before letting people in the discord get some keys. If you are interested in checking it out we are happy to have you play! Lots of new features are being introduced and we have a great new Knight that we have been testing all our animations with, looks incredible.
We have added several Orc Clans, Demons, and some other Human Knights to fight with and the AI that powers them is very competitive. Please check out all of our pictures below and let us know what you think. I want to thank everyone that has helped us get this far and for you reading my post, we are building this game for you!